Duwai
Background
Duwai is spoken in Yobe State, Nigeria, in the area to the east and southeast of Gashua, the largest city in the northern part of Yobe State. It is one of seven languages of the Chadic family indigenous to Yobe State, the others being Bade, Bole, Karekare, Maka, Ngamo, and Ngizim. Duwai is a member of the West Branch of Chadic and is hence related to Hausa, the dominant language throughout northern Nigeria. Duwai's closest linguistic relatives are Bade, spoken to the west of Duwai in Bade (Bedde) Emirate, and Ngizim, well to the south, around Potiskum. Duwai is a geographical neighbor of Bade and has considerable linguistic interaction particularly with the Gashua dialect of Bade, but in terms of relatedness, the various dialects of Bade form a linguistic group with Ngizim, and Duwai forms its own branch of this linguistic subfamily.
Accurate census figures for the number of Duwai speakers are not available. The Ethnologue gives a figure of 11,386, which seems not unreasonable. The Duwai as an ethnolinguistic group are part of the Bade Emirate, whose headquarters is in Gashua and of which the traditional ruler is Mai Bade. Nearly all speakers of Duwai are Muslim. There are no major commercial or political centers where Duwai is the primary language. Some of the main Duwai-speaking towns are Gangawa, Rinakunu, Gadine, and Cirawa. In the mid-1970's, the easternmost Duwai speaking town was Dadigar, but even at that time, Duwai was giving way to Kanuri and only the older generation still spoke Duwai to any extent.
Not much is known about dialect variation in Duwai. There are indications that at one time Duwai covered a much larger area than it does now and that there was considerable dialect variation (for example, data collected in Dadigar in 1974 shows significant differences from the Duwai of Gangawa, which is the variety documented on this site). However, the Duwai speaking area is shrinking and the language has been or is being replaced by Kanuri from the east, by Bade from the neighboring Gashua dialect, and, like all minority languages in northern Nigeria, by Hausa. The native name for the Duwai people is @vji (the symbol "@" = IPA "barred i"), but this is also the Duwai word for "Bade". The name Duwai (with initial glottalized "d"), which is accepted by Duwai speakers, provides a way to differentiate Duwai from Bade. The origin of this term is uncertain. It first appeared in Koelle's Polyglotta Africana (1854), which includes a Duwai wordlist. The language is widely known in Yobe State as Tafirifiri (apparently a term of Bade origin describing how the language sounds to speakers of Bade), but this term is considered derogatory by speakers of Duwai.
Research on Duwai
The only published work on Duwai is a wordlist in Sigismund Koelle, Polyglotta Africana (London: Church Missionary Society, 1854) and a description of the Duwai determiner system and related constructions in Russell G. Schuh, "Bade/Ngizim determiner system," Afroasiatic Linguistics, 4(3):1-74, 1977. It is now one of the focus languages in a project funded by the US National Science Foundation entitled "Lexicon, Linguistic Structure, and Verbal Arts in Chadic Languages of Northeastern Nigeria" (award #BCS-0553222, Russell G. Schuh, Principal Investigator). The In-Country Director of the project is Dr. Alhaji Maina Gimba. The consultants for research on Duwai in the current project have been Buba Kacalla Gangawa and Alhaji Abba Daskum.
Tragically, Buba passed away in early 2008 at a young age, having just completed a university certificate course in math instruction and leaving a family. The cause of death was kidney disease, which is a chronic problem in the Gashua area because of the mineral content of the local water. The Yobe Research Languages Project team offers their sincerest condolences to Buba's survivors.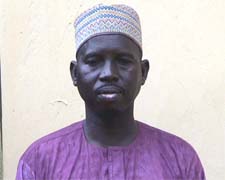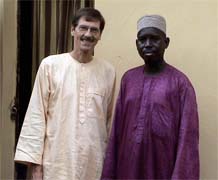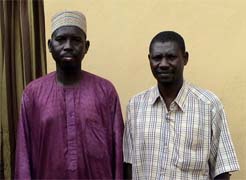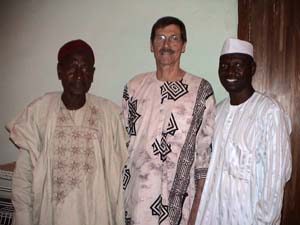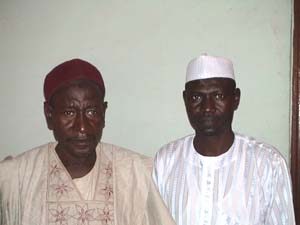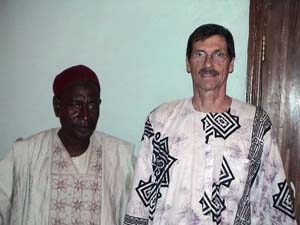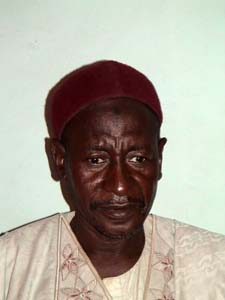 Greetings
The movie below is was recorded in Gadine in February 2009. A transcription is not available.
Verbal Arts
The Yobe Languages Research project has so far produced two collections of Duwai verbal arts. click the links below for downloadable versions and English translations.
Duwai Verbal Arts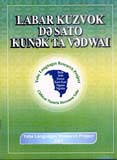 The following tales appear in Labar Kuzvok D@ Sato Kun@k Tav@D'wai [Stories of the Past and Now in the Duwai Language–@ = IPA "barred i"]. This booklet contains the first texts ever published in Duwai. It was printed for local distribution in Potiskum, Nigeria by Ajami Press, 2007.
@msar@zged' Wit@k Tluwik Mava [The Wrestling Match between the Wild Animals], narrated by Buba Kacalla Gangawa. The hyena challenges the monitor to a match and is tricked into losing by the monitor.
Arvo Avioyokcit@k D@la @lv@k B@ndurok D@ B@nd@zgai [The Wrapper for Carrying the Jackal's Twins (made) of the Hides of the Leopard and the Lion] narrated by Buba Kacalla. After bearing twins, the jackal's wife demands a sling for carrying them made of the hides of a leopard and a lion. The jackal uses a ruse to eventually meet her demands.
Jlaks@nami narrated by Nyautam Gwiyodina. An interesting story in that it mixes a number of familiar folktale themes, including "the girl who was really a donkey (except reversed!)" and "guess the name (Rumplestiltskin)". NOTE: Because of time constraints, Russel G. Schuh was no able to check a number of words and constructions not yet entered in the Duwai dictionary. The transcription should be accurate, the translation should be correct for everything other than sentence marked with question marks, and the basic plot line is clear.
The same collection containing the folktales above also includes a few proverbs and riddles.
Terzena De Rawa Kunuk Tave D'uwai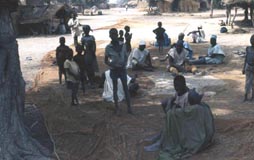 This is a collections of tales, songs, games, sayings, and conversation collected in Gadine, near Gashua, in February 2009. They were transcribed and translated into Hausa by Alhaji Abba Daskum and published in Potiskum in February 2009. Click here or on the image to download the complete text with English translation.
A CD with audio recordings of all the texts in this book can obtained from schuh@humnet.ucla.edu for $5.00 US, €5.00, £5.00 UK to cover materials and mailing. You may order through PayPal. Use your existing account or create an account to transfer payment to schuh@humnet.ucla.edu.
The contents are as follows:
RAWAK PARARA [Guessing Games]
Delo Delo Delo [A Net, A Net, A Net], Aishatu Saleh Gadine: The leader names towns where one might or might not find fishing nets.
Dersal [Testicles], Maryamu Alhaji Ibrahim Gadine: The leader names animals that might or might not have testicles.
Damu [Get It], Maryamu Alhaji Ibrahim Gadine: More of a call-and-response game about dropping things and the ground and picking them up.
 RAWA [Songs]
(Themes are not given here because, for an outsider it's not always clear what the theme is!)
Rawek Yaiwe (1) [Yaiwe song 1], Maryamu Alhaji Ibrahim Gadine
Rawek Yaiwe (2) [Yaiwe song 2], Maryamu Alhaji Ibrahim Gadine
Rawek Yaiwe (3) [Yaiwe song 3], Maryamu Alhaji Ibrahim Gadine
Tevokci [To Have Some Fun], Fatma Alamai Gadine
Jlagd'ara-Jlagd'ara [Jlagd'ara-Jlagd'ara], unidentified girl singer
Daliye Dada [Daliye Dada], unidentified girl singer
Mami Nara [Mama is Going], unidentified girl singer
TERZENA [Tales]
Ndi Gud'iyo de Sartemari [A Man and His Friend]: Two men exchange loans of money, but when it comes time to pay back the loans, only sons of the respective men may take payment. Problems arise when one man has only a daughter.
Wun Gud'iyo de Wunya Gud'iyo dek Gajakshi [A Son, A Daughter, and Their Little Sister]: Three children, treated harshly by their stepmother, go to live in the bush. The little sister stirs things up.
Maryamu Alhaji Ibrahim Gadine
Wunya Gud'iyo (1) [A Girl 1]: A girl marries, goes to live elsewhere, and is visited first by two sisters, then by the younger brother. Some startling things happen.
Wunya Gud'iyo (2) [A Girl 2]: A little girl has the misfortune of having a snake crawl inside her to live. A way is sought to remove the snake.
Ndi Gud'iyo de Wunyeri [A Man and His Daughter]: A man agrees to give his daughter to the one who can cultivate his whole farm without eating. The squirrel agrees to it, but the lizard squelches his plan.
Ndi Gud'iyo Kerau [A Man Who Was a Thief]: A thief breaks into one too many houses.
KARAS [Veiled Speech]
TERZENAGBA [Riddles]
TAVA [Discussion]
Wud' Idem de Zuwun de Venyiya [Names of Trees and Weeds and Fish]: Complaints that young people no longer know the names of local flora and fauna.
Duwai Dictionaries
See the Dictionaries of the Yobe Languages page.
Papers
This page provides links to descriptive and comparative papers with information on Duwai language structure. The files are in PDF format.
Papers on Duwai
"The Duwai verbal system." 2008. Ms.
Description of the verbal system of Duwai, together with relevant features of segmental and tonal phonology and comparison with other languages in the Bade-Ngizim-Duwai group. As currently posted, the paper describes only unextended verbs (no ventive, totality, or pluractional extended forms), and it does not discuss verbs with direct or indirect object pronoun complements.
Papers on Languages of the Bade-Ngizim-Duwai Group with Significant Information on Duwai
"Bade/Ngizim determiner system." Afro-asiatic Linguistics 4(3):101-174, 1977.
A complete description of determiners in three dialects of Bade, Ngizim and Duwai. The description includes marking for definiteness/indefiniteness, demonstratives, presentatives, and genitive phrases.